Bicycle Accident Lawyers in Austin
Call (800) 863-5312 to Speak with Austin Bicycle Accident Lawyers for Free
In a serious bicycle accident injury case, an effective personal injury attorney can be key to a proper recovery. That's why our firm is dedicated to providing people in Austin with crucial legal assistance. If you decide to hire us, you will pay nothing unless we win your case. That's our No Fee Guarantee.
To see what an accident lawyer from our firm can do for your case, call Zinda Law Group at (800) 863-5312 for a free case evaluation with our Austin bicycle injury lawyers.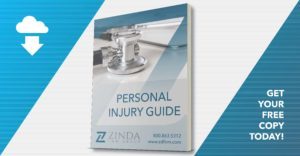 A car is not the only way to travel on the road. Bicycles are a common alternative to driving a vehicle and can be used recreationally or for transportation purposes. Though these instruments promote health and physical fitness, they can prove to be dangerous when used on the open road. Many motorists are not sure of how to interact with bikes. The category under which they fall is unclear to most people. Are bicyclists classified as pedestrians or are they on the same level as motorists? Who has the right-of-way when a bike is involved? Uncertainty in these areas when combined with careless or negligent driving can lead to serious accidents.
Types of Accidents
We represent people who have had the misfortune of suffering personal injuries or property damage because they were involved in a collision involving bicycles. Many of the collisions involve:
Automobiles
Trucks
Drunk Drivers
Hit and Run Drivers
Uninsured and under-insured drivers
SUV's
Semi-tractor trailers
The injuries you suffer as a result of these accidents can be difficult to endure for both you and your family. There are a variety of damages that often occur in these incidents, such as:
Burns to the head or neck
Broken or dislocated bones and limbs
Nerve damage
Paralysis
Death
Our firm represents individuals who have suffered bike and motorcycle accidents. We understand that the injuries suffered from bike crashes can be severe and life-altering for both the victim and the family.
Bicycle Accident Statistics
According to the National Highway Traffic Safety Administration (NHTSA), statistics show that around 630 pedacyclists were killed in the year 2009. Furthermore, over 51,000 more individuals were injured in a traffic collision with a car, truck or another type of motorized vehicle. Pedacyclists include any individual on a bicycle, unicycle, tricycle or any other non-motorized bike.
Non-motorized vehicle accidents make up a mere 2% of all traffic collisions. Though this appears to be a small number, the type of injuries that result are often far more severe than other traffic accidents due to the unprotected nature of pedacyclists.
Our Bicycle Accident Attorneys Will Fight on Your Behalf
Our experienced Personal Injury attorneys will discuss your situation and go over the options available to you as well as work with insurance companies and other parties involved in your case to make sure your needs are handled properly. We can determine if someone is responsible for your injuries or your loved one's injuries.
Call Zinda Law Group today at (800) 863-5312 for a free consultation to determine if we are able to help with your case.
Meetings with attorneys by appointment only.