Multi-Vehicle Accident Lawyers in Austin
Call (800) 863-5312 to Speak with Austin Multi-Vehicle Accident Lawyers for Free
With so many drivers on the roads, there is often much traffic and congestion to deal with. Many drivers are in a rush and are not as careful as they need to be. Such individuals can cause serious car crashes or collisions when they fail to pay attention to the road or behave negligently. After being involved in such an accident, you should get in touch with the Austin multi-vehicle accident lawyers at Zinda Law Group.
It is important that drivers are cautious and follow the traffic laws, which are designed to protect individuals traveling on the road. A multi-vehicle accident can easily be caused by one reckless driver alone, injuring or killing numerous individuals. An alarming number of individuals are injured or lose their lives in multi-vehicle accidents. 
If you've been injured in a multi-vehicle crash, call Zinda Law Group at (800) 863-5312 for a 100% free case evaluation with skilled multi-vehicle accident attorneys in Austin.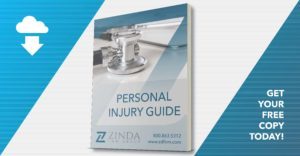 How to Get Compensation for Damages
Many people who are involved in multi-vehicle accidents sustain a catastrophic injury, such as traumatic brain injury, spinal cord injury, burns, loss of limb or other permanent or disfiguring injury. It is important that those people know they can get the help they deserve.
Our multi-vehicle crash lawyers are here to help victims and make sure that their rights are protected. We can investigate the accident and collect all the necessary evidence to make sure the negligent party is held responsible. Our Austin car accident attorneys will aggressively pursue recovery of the financial compensation you are entitled to for your medical expenses, lost wages, and even the pain and suffering you have to endure.
Our Austin Multi-Vehicle Accident Lawyers Can Help
No matter the size of your case, we believe that each client should work directly with their attorney and receive equal attention and care.
The Personal Injury attorneys at Zinda Law Group have extensive experience representing clients that have suffered in all types of car accidents, including multi-vehicle accidents. Our main goal is to help you to stay stress-free while we fight for your case and obtain compensation on your behalf. You have absolutely nothing to lose by getting in touch with us for a consultation.
To get started with your claim, call Zinda Law Group at (800) 863-5312 for a 100% free case evaluation with our Austin multi-vehicle accident lawyers.
Meetings with attorneys are available by appointment only.