How to Get a Car Accident Report in Oklahoma City
Last updated on: August 28, 2018
Call (800) 863-5312 to Speak with Car Accident Lawyers for Free
A car accident can change a life in an instant. In addition to physical pain, injury victims are often left with emotional and financial burdens that can affect their lives for months or years to come.
If you have been injured in a car accident in Oklahoma City, you may want to pursue compensation for damages through an insurance claim or a personal injury lawsuit. An official Oklahoma City crash report documenting the details of the wreck could prove to be a key piece of evidence for your claim.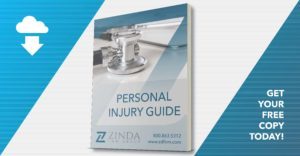 How to Obtain a Traffic Accident Report in Oklahoma City
At the scene of the accident, the first thing you should do is ensure anyone with serious injuries gets immediate medical treatment. Even if you don't believe you are hurt, you should still get examined by a doctor later, as car collision injury victims often experience shock that can mask an injury. Your physician will also be able to create official documentation that can help with your injury claim.
If you are able to stay at the scene, your next step should be to call the Oklahoma City Police Department, and officers will arrive to take down all the necessary information.
The police officer should document:
The date, time, and location of the crash;
Any potential causes of the collision;
The names, addresses, and phone numbers of those involved;
Statements from passengers and other witnesses;
A description of any injuries and property damage that resulted; and
Conditions present at the crash scene.
The department will make the report available later, and you can call the Oklahoma City Police Department Records Unit at 405-297-1112 to check on the status and total cost of your crash report.
Once the crash report is available, you can request a copy online by completing the request form and emailing it to ocpd.records@okc.gov
You can also purchase a copy in person by completing the request form and bringing it to the Oklahoma City Police Department, Records Unit, 700 Colcord Drive, 2nd Floor, Oklahoma City, OK 73102.
To get your copy by mail, you will need to send a check or money order, along with the completed to OCPD Headquarters, 700 Colcord Drive, Oklahoma City, OK 73102.
How an Oklahoma City Crash Report Can Help You Recover Compensation
The primary way to seek compensation for damages related to a car accident is by filing an injury claim with the at-fault party's insurance company. It is important to remember, though, that an insurance company will not be looking to make you whole again. Insurance companies are for-profit businesses that protect their bottom line by paying out as little as they can for claims.
Once you file a claim with an insurance company, a claims adjuster will be assigned to your case and subsequently investigate the accident. Though adjusters often attempt to cast doubt on aspects of a crash report, in most cases, your report will serve as a key document that can help verify your account of the accident.
Before ever speaking with the insurance company, it is in your best interest to consult with a personal injury attorney. An experienced car accident lawyer will serve as an invaluable advocate for you throughout the negotiation process, as well as know all the ways to help you seek full damages for the injuries you suffered.
And if the insurance company refuses to offer a fair settlement, your car accident attorney will be able to file a personal injury lawsuit on your behalf.
Get Help from Our Oklahoma City Car Accident Lawyers
At Zinda Law Group, our Oklahoma City car accident attorneys have helped countless crash victims get their lives back on track after suffering an injury. We have the knowledge and resources necessary to help you build the strongest case possible and pursue maximum compensation for medical bills, property damage, loss of income due to missed work, pain and suffering, and much more.
Our firm also believes that an auto accident victim should never have to worry about their ability to afford excellent legal representation. That is why we offer 100% free consultations, and why you will pay nothing unless we win your case. That's our No Fee Guarantee.
If you or a loved one has been injured in a wreck, call Zinda Law Group today at (800) 863-5312 to receive your free consultation with one of our experienced personal injury lawyers in Oklahoma City.
Meetings with attorneys are available by appointment only.