Driver injured after car strikes RTD train in Aurora
CALL (888) 659-9392 TO SPEAK WITH AURORA CAR ACCIDENT LAWYERS FOR FREE
May 6, 2021
AURORA  (Sentinal) | A man in his 30s is in critical condition at a local hospital as a result of driving his car through a lowered crossing arm. He then collided with the A-line train near the intersection of Smith Road and Chambers Road in Aurora Wednesday.
Aurora police said the man was attempting to turn north onto Chambers from the westbound lanes of Smith Road. He then struck the train bound for Denver International Airport at about 12:50 p.m. April 28. A spokesperson for Aurora police said the man "disregarded the lowered level crossing signals" as he entered into the train's path.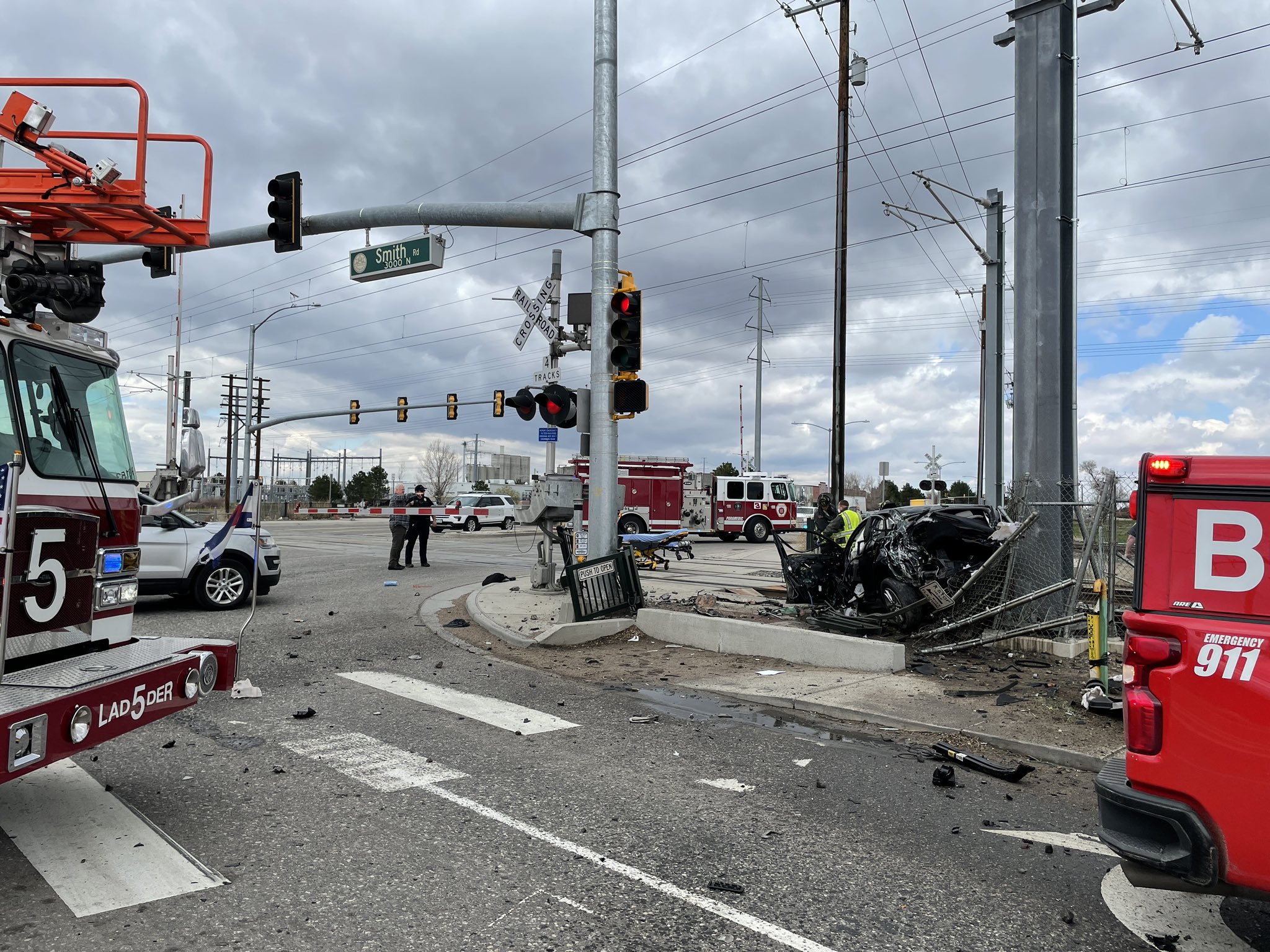 Sourced from the Aurora Police Department
It's currently unclear if the man was in any way intoxicated at the time of the collision.
Authorities did not provide additional details regarding the man's injuries, however, they described them as "life-threatening" in a news release.
Police Confirmation
Police confirmed there were 43 passengers aboard the train at the time of the collision, and that two of them were evaluated for injuries. Neither of the passengers who received medical care at the scene were taken to the hospital for further treatment.
Investigators are now working with officials from the Regional Transportation District to ensure the crossing arms, lights and bells were working properly.
The northbound portion of Chambers Road has been closed at the intersection with Smith Road for much of the afternoon.
If you received head trauma, broken bones, in addition to cuts or other types of injuries in a car accident, the car accident attorneys at Zinda Law Group can help you seek the settlement you deserve. Similarly, we understand how stressful these claims can be, but as our client, you can leave the legal work to us and focus on recovery.
Zinda Law Group works on a contingency fee basis. You won't have to worry about attorney fees, court costs, or litigation expenses unless we win. Our firm is dedicated to helping you win your case and receive the financial compensation you need to move forward.
If you or a loved one has been injured in a wreck, call Zinda Law Group today at 888 659-9392. Receive your free consultation with our experienced car accident lawyers in Aurora, Colorado.
Meetings with attorneys are available by appointment only.
Sourced from Sentinal Colorado