Transvaginal Mesh Injury Lawyers in San Antonio
Call (800) 863-5312 to Speak with San Antonio Transvaginal Mesh Injury Lawyers for Free
Transvaginal mesh surgery has been performed on thousands of women throughout the United States, yet experts are saying that it has multiple risks associated with it. Many of those who have had this procedure have developed serious health problems. 
If you or a loved one has been injured by transvaginal mesh, call Zinda Law Group at (800) 863-5312 for a 100% free case evaluation with our San Antonio transvaginal mesh attorneys.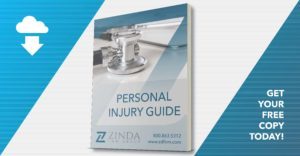 What Is Transvaginal Mesh?
The surgical procedure known as transvaginal mesh has been used to repair several serious illnesses experienced by females. These include pelvic organ prolapse (POP) and stress urinary incontinence (SUI).
This surgical technique places the mesh through the vaginal area and affixes it permanently to vaginal walls in order to strengthen and repair damaged tissue.
This surgery cannot be reversed, and so several years ago, when the FDA announced that there were major concerns about the surgery, many physicians stopped performing it. In spite of this, thousands of women were already reporting severe symptoms that doctors were often not able to address. These include:
Bleeding
Erosion through vaginal epithelium
Ongoing Infections
Constant Pain
Urinary problems
Bowel, bladder, & blood vessel perforation during insertion
In just one year alone, surgeons performed this procedure on more than 185,000 women who may not have known that the FDA was already suspecting serious problems with the technique. Many of these women saw their doctors about correcting these issues, but attempts were unsuccessful in some cases and only partially successful in others.
Since the mesh is permanently implanted, it becomes part of the tissue and is very difficult to remove completely. Even specialists have not come up with a solution, and so this leaves thousands of women with painful symptoms that may continue for years. Though doctors have ceased offering this surgical procedure, there are currently thousands of women who have been affected.
Symptoms from Transvaginal Mesh
Many patients are currently experiencing painful symptoms on a regular basis, and some have reported a significant decrease in their quality of life. Pelvic pain, especially during sex, is a common complaint. Transvaginal mesh complications can be chronic, and this means having to live with aches, discomfort, infections and pain for the rest of your life.
Zinda Law Group of San Antonio is currently handling a mass tort lawsuit for the victims of transvaginal mesh surgery. This class action lawsuit has been instigated on behalf of those who are experiencing ongoing health problems. Our highly skilled San Antonio injury attorneys will speak to victims and help them understand their rights. Though the laws surrounding this mass tort lawsuit can be complicated, our San Antonio law firm has a consistent track record of obtaining favorable outcomes for our clients.
Choose Experienced San Antonio Transvaginal Mesh Attorneys
At Zinda Law Group, we understand the stress this may have placed on your family. In addition to ongoing medical bills, you may have to live with multiple health problems for the rest of your life. That's why we encourage you to take action today if you are suffering with complications from transvaginal mesh surgery.
Learn about the mass tort for transvaginal mesh patients from San Antonio attorneys who care and have the skills to provide you with excellent legal representation. Our goal is to help you get the financial compensation you deserve.
Call Zinda Law Group at (800) 863-5312 to schedule your free consultation with one of our qualified San Antonio transvaginal mesh attorneys. 
Meetings with lawyers are available by appointment only.