Personal Injury Lawyers in Corpus Christi, Texas
Call (800) 863-5312 to Speak with Corpus Christi Personal Injury Lawyers for Free
If you were injured in an accident caused by another's negligence, you could be entitled to receive significant compensation to pay for your damages. You should not be stuck paying for the mistake of another, and the Corpus Christi personal injury lawyers at Zinda Law Group are here to ensure you won't have to face this difficult time alone.
Our Corpus Christi accident attorneys can answer your questions and provide you with information on all your legal options. We will help you pursue maximum compensation for medical bills, lost wages, pain and suffering, and all the other ways the accident cost you as a victim. And as one of our clients, you will pay nothing unless we win your case. That's our No Fee Guarantee.
To learn more about how our firm can benefit you, call (800) 863-5312 to receive a 100% free case evaluation with our Corpus Christi personal injury attorneys.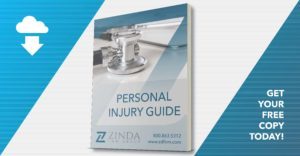 Working with the Insurance Adjuster
One of the most important tasks that our Corpus Christi personal injury lawyers will do is represent you when dealing with the insurance companies. An insurance adjuster has the role of ultimately deciding what your payout can be in a case. The insurance adjuster represents the interests of the insurance company, so their main goal is to settle a case for the lowest possible sum. You should be fully aware of this fact before you decide to settle a case.
The insurance adjuster will also frequently be charged with the task of further investigating the facts of a case. He or she may decide that the insured person was not at fault for causing the accident in your case. This means that he or she will assert that the insurance company is not liable for paying damages. This is a common claim that is made by insurance adjusters, and you should be prepared to address it in your situation.
It is essential for you to hire a Corpus Christi injury attorney who can negotiate with the insurance companies on your behalf and be able to prove your side of the story in court. Our accident lawyers can help you to understand what your claim is worth and  to know if the insurance companies are offering you a fair settlement before you sign any papers. 
The Negotiation Process
A Corpus Christi accident lawyer can help you favorably resolve your personal injury case. Our attorneys will help you answer all of the difficult questions that an insurance adjuster throws at you. The insurance adjuster may ask you questions that provoke you to admit certain injuries previously existed or facts that were not in your case. This is why hiring a Corpus Christi personal injury lawyer for your case can be so helpful.
A Corpus Christi accident attorney helps you prepare for these negotiation sessions, so you can anticipate all of the questions that will be asked of you. You will also be prepared on how to answer these questions so that you do not admit fault of any kind. If we are unable to negotiate a favorable settlement for your, our Corpus Christi injury attorneys are prepared to fight for you and your rights in court.
Get Help From Corpus Christi Personal Injury Lawyers Today
If you or a loved one has suffered a costly or life-altering injury due to the negligence of another, call the Texas personal injury law firm of Zinda Law Group today. Our accident attorneys are dedicated to helping you seek compensation for your losses and get back on your feet after an accident.
We also believe an injury victim should never have to worry about being able to afford superior legal representation. That is why we offer 100% free consultations, and why you will pay nothing unless we achieve a favorable settlement, judgment, or verdict for your personal injury case.
To get started with your claim, call Zinda Law Group at (800) 863-5312 to receive your free consultation with our skilled personal injury lawyers in Corpus Christi, Texas.
Meetings with attorneys are available by appointment only.