Call (800) 863-5312 to Speak with Denton Car Accident Lawyers for Free
Were you injured in an auto accident caused by another driver's negligence? The Denton car accident lawyers at Zinda Law Group can help you pursue compensation for medical bills, vehicle damage, lost income, pain and suffering, and more.
Our Denton car accident attorneys want to see to it that you are fairly compensated for all the ways the accident cost you as a victim. We will help guide you through the legal process and negotiate with insurance companies on your behalf.
To learn more about how we can help you, call Zinda Law Group today at (800) 863-5312 for a 100% free case evaluation with our Denton car accident attorneys.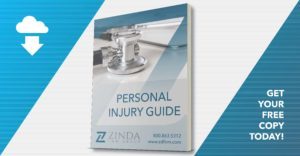 Call or text 800-863-5312 or complete a Free Case Evaluation form