Call (800) 863-5312 to Speak with San Antonio Amusement Park Injury Lawyers for Free
Thousands of people go to San Antonio's amusement parks every year. These parks offer their guests wild and exciting rides, fun activities, delicious food and drink, and fantastic sights.
While the risk of being injured at an amusement park is relatively low, accidents can still happen. Whether you are visiting a state fair, theme park, carnival, water park, or another amusement park, negligent or reckless behavior can lead to serious injuries and even death. 
If you've been injured at an amusement park, call Zinda Law Group at (800) 863-5312 for a 100% free case evaluation with our San Antonio amusement park injury attorneys.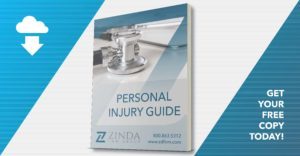 Call or text 800-863-5312 or complete a Free Case Evaluation form