San Antonio Amusement Park Injury Lawyers
Call (800) 863-5312 to Speak with San Antonio Amusement Park Injury Lawyers for Free
Thousands of people go to San Antonio's amusement parks every year. These parks offer their guests wild and exciting rides, fun activities, delicious food and drink, and fantastic sights.
While the risk of being injured at an amusement park is relatively low, accidents can still happen. Whether you are visiting a state fair, theme park, carnival, water park, or another amusement park, negligent or reckless behavior can lead to serious injuries and even death. 
If you've been injured at an amusement park, call Zinda Law Group at (800) 863-5312 for a 100% free case evaluation with our San Antonio amusement park injury attorneys.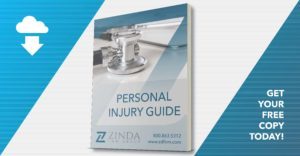 Negligence at Amusement Parks
Amusement parks have a duty to keep their guests safe from foreseeable risks that might cause them harm.  Unfortunately, despite this duty, owners, operators, and employees may engage in careless or reckless actions that result in injury to others. 
Some common situations that might lead to a negligence action include:
Poorly Maintained Buildings or Rides
Slippery Floors or Other Surfaces
Defective Rides
Defective Carnival Game Equipment
Dimly Lit Areas Like Stairwells and Parking Lots
Employees That Might Be Under the Influence of Alcohol or Drugs
Improperly Trained Employees
Easy Accessibility to Dangerous Areas
Walkway Obstructions
Falling Objects
While most amusement parks should conduct routine safety inspections and hire competent and trained employees to operate rides and games, people can still be injured despite these safety precautions. 
State and County Fairs
State and county fairs must also keep their guests safe, but the safety measures at these parks may not be as stringent as those at larger and more permanent parks. 
In addition, unlike larger, permanent parks, rides and game stations are frequently set up and taken down on a repeated basis and transported around the country.  In these instances, rides may not be maintained properly, may be outdated and overused, and may not be set up to operate safely. 
Even the staff at these events may only be temporary, or inexperienced and improperly trained.  One or a combination of these negligent or careless actions can lead to devastating and life-changing injuries. 
Injuries Sustained at Amusement Parks
Injuries that one might sustain at an amusement park can range from bumps and bruises to strains, sprains, and broken bones to concussions.  But in cases where someone falls from the towering heights of a giant roller coaster or water slide, the injuries can be catastrophic and even fatal. 
When it comes to an amusement park accident injury claim, the issues involved can be complicated and complex, particularly because several individuals or corporations may be liable for your damages.  If you've been injured in an amusement park accident, whether at a large theme park or local county fair, it is imperative that you consult with a premises liability lawyer who has the knowledge and skills necessary to handle your case, conduct a thorough investigation into the facts, deal with large corporations and insurance companies, and help you obtain the compensation you need and deserve.
Our San Antonio Amusement Park Injury Lawyers Can Help
If you have questions regarding your potential injury claim, we have answers.  Our amusement park injury attorneys operate on a contingency fee basis., which means if we don't win your case, you won't pay us a dime. 
Call Zinda Law Group today at (800) 863-5312 to get started with your free consultation.
Meetings with personal injury lawyers are available by appointment only.