How to Negotiate an Injury Claim with Rodney D. Young Insurance
Call (800) 863-5312 for Your Free Consultation
While Rodney D. Young is not the largest insurance carrier in the United States,  it still covers many drivers on the road. Typically, regardless of their size, insurance carriers will attempt to settle for as little as possible. Often they will only offer to pay your medical expenses, or a portion thereof.
Without a skilled personal injury attorney, you probably will not be offered much money from an insurance adjuster. Additionally, unless you have a lot of experience in this area, you will not be able to negotiate effectively and put pressure on Rodney D. Young Insurance to pay.
If you have been injured by an individual or entity covered by Rodney D. Young Insurance, call Zinda Law Group at (800) 863-5312 for a free consultation with a skilled El Paso personal injury attorney.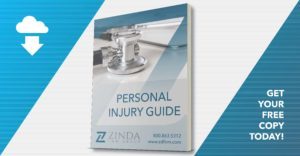 How Do I File My Claim?
If you have been involved in an accident with someone insured by Rodney D. Young Insurance, your first step is to contact Rodney D. Young Insurance to file a claim with the company.
Rodney D. Young Insurance will then assign an insurance adjuster as your main point of contact to review and investigate your claim. They have computer programs, books, and formulas to apply to your claim in order to determine what to offer you. They will run your information through a book or a computer, which will not take into account the variables of your case.
How to Negotiate Your Claim
You will not be able to negotiate your claim unless you know your case's value. You have to know your case's value because, if you demand too low, then you will not have much room to negotiate. Thus you will likely reach your bottom number before you get the top dollar from the insurance company, which will result in a stalemate. Insurance companies like Rodney D. Young Insurance will give very low initial offers and have a set value to your case.
You must stick to your value. If you believe your case is worth a certain amount, you must be able to back that up with tangible evidence. You must have your medical bills, lost wages, and other damages ready to present to a Rodney D. Young Insurance adjuster. If you do not have your information in order,  they will not evaluate your claim properly and not offer what your case is worth.
The best way to settle your case with Rodney D. Young insurance in a way that you will be happy is to start building your case as soon as possible after your accident. The following are some ways you can help maximize your claim:
Get all of your documentation together before you present a demand. Some of the documents you will need are the accident report, medical records and bills, photographs of your property damages, receipts, pay stubs and other documentation to prove your lost wages, and photographs of your injuries and of the scene of the accident.
Get records from your doctor that detail all of your injuries, as well as your prognosis and any permanent injuries. Your doctor needs to say that your injuries are related to the crash.
After you compile all of the information, you need to make a demand. The demand needs to be strong and above your case value, but not one that will offend Rodney D. Young Insurance. Many times, the first demand is for the insurance policy limits. If you demand too high, the Rodney D. Young Insurance adjuster will not take you seriously.
In order to negotiate effectively, you need to know what your floor and ceiling are before you start the negotiation process with Rodney D. Young Insurance. The floor is the lowest amount you would ever accept. Your ceiling is an amount that you could never reject. If you do not plan ahead, you will likely give away too much power to the Rodney D. Young Insurance adjuster.
Never forget that the primary job function of the Rodney D. Young Insurance adjuster is to settle your case for the lowest amount. They are pressured by Rodney D. Young Insurance to ensure that not too much money is paid out on claims each year.
Do I Need an Attorney?
It is ultimately in your best interest to have an experienced personal injury lawyer in your corner. Any car accident can be complicated. As you can see from the above, there are many things that have to be considered when negotiating your claim with Rodney D. Young Insurance. Many claims also must be filed in court and potentially tried in front of a jury to get the highest amount. If you do not negotiate with that in mind, you will likely settle your case short.
Rodney D. Young Insurance adjusters are trained to investigate the angles of a case from the beginning. They will likely ask you to sign authorizations to dig into your medical history to see if there is any history of pain in the same area. They will use that information to discredit your claim and make it look like the injury was pre-existing or that you were malingering.
A skilled personal injury attorney knows how to negotiate a settlement and work on a claim with Rodney D. Young Insurance. A  personal injury lawyer also knows what documents and records the other side will be entitled to, and will provide only the bare minimum allowed and object to anything else.
Get Help from Experienced El Paso Personal Injury Lawyers
At Zinda Law Group, our El Paso accident attorneys are highly experienced in handling all types of insurance companies, and we will fight tirelessly to help you seek the compensation you deserve.
Call us today at (800) 863-5312 for a free consultation with one of our El Paso injury lawyers. Meetings with attorneys by appointment only.