Call (800) 863-5312 to Speak with Austin Hit and Run Car Accident Lawyers for Free
Hit and run car accidents are often more devastating for victims than a regular car crash. In addition to the physical pain that comes with injuries, car accident victims are typically left with lasting emotional and financial burdens. But when the at-fault driver flees the scene, victims may not know where to turn to recover compensation for damages. This is where the Austin hit and run car accident lawyers of Zinda Law Group can help.
We can help investigate the accident to determine who is responsible and negotiate with insurance companies on your behalf to help you recover the maximum settlement possible. And as one of our clients, you will pay nothing unless we win your case.
If you or a loved one has been injured in a hit and run accident, call Zinda Law Group at (800) 863-5312 for a 100% free case evaluation with our hit and run accident attorneys in Austin.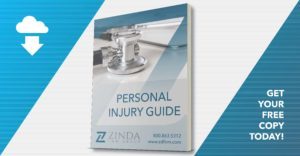 For a free legal consultation with a hit and run accidents lawyer serving Austin, call 800-863-5312
What to Do After a Hit and Run Accident
If you are involved in any type of auto accident, then you must stop and offer up your name and insurance information. If anyone is injured, then you must also summon emergency services. There are severe legal consequences for those who would hit-and-run. This is usually considered a criminal offense and can be punished by imprisonment or stiff fines.
Austin Hit and Run Accident Lawyer Near Me 800-863-5312
Why Do People Hit and Run?
Hit-and-run laws were instituted when cars were first manufactured because drivers in those days wore goggles and there were no license plates. Each time there was a car collision, either party could speed away and not leave any identifying information. Today, in most jurisdictions, hit and run is a crime.
There are a number of reasons why someone might hit and run. The most common is that they simply get terrified of what might happen and they don't want to stick around and find out. In some cases, people commit this crime because they are high on drugs or drunk and they know that they will be taken to jail once the police arrive. There are many other reasons that might include:
Driver is in a stolen car
Driver has warrants out for his/her arrest
Driver was speeding or being reckless
Driver had just committed another crime
Car contains illegal drugs and weapons
Driver is ill and became confused
This is one crime that is getting harder and harder to get away with. The reason is because of all the public cameras. Today, many stores, restaurants and other public places have their own surveillance equipment, and whatever happens each day is filmed. Many cities now have red-light cameras as well and even the public has become more adept at filming things that happen out on the streets each day. You can be filmed at the grocery or your favorite restaurant. There may be cameras on the parking lot of the public library or at a convenience store.
Click to contact our Texas Hit And Run Car Accident Lawyer today
Do I Need a Lawyer for My Hit and Run Car Accident?
If you have been involved in a hit and run accident, then it's important to contact qualified Austin hit and run car accident lawyers right away. The sooner you get an attorney on the job, the better. There are a number of crucial pieces of evidence to obtain and preserve.
At Zinda Law Group, our Austin car accident attorneys understand the complexities of the Texas hit and run laws. We have been serving the citizens of Texas for years with excellent legal representation.
We go to work right away accumulating evidence, interviewing witnesses, going over police reports, etc. in order to build a strong case on your behalf.
Our Austin law firm gives every case, large or small, thorough professional representation. Our team of investigators and Personal Injury attorneys will work hard to assist you in getting justice. You may be able to recover every expense associated with the accident. These include hospital bills, lost and future wages, pain and suffering and many others.
Complete a Free Case Evaluation form now
Our Austin Hit and Run Car Accident Lawyers Can Help
If you or a loved one has been the victim of a hit and run accident, call Zinda Law Group today at (800) 863-5312 to receive your free consultation with our Austin hit and run car accident lawyers.
Call or text 800-863-5312 or complete a Free Case Evaluation form